Herbert Brown
Stores > Jewellery > Herbert Brown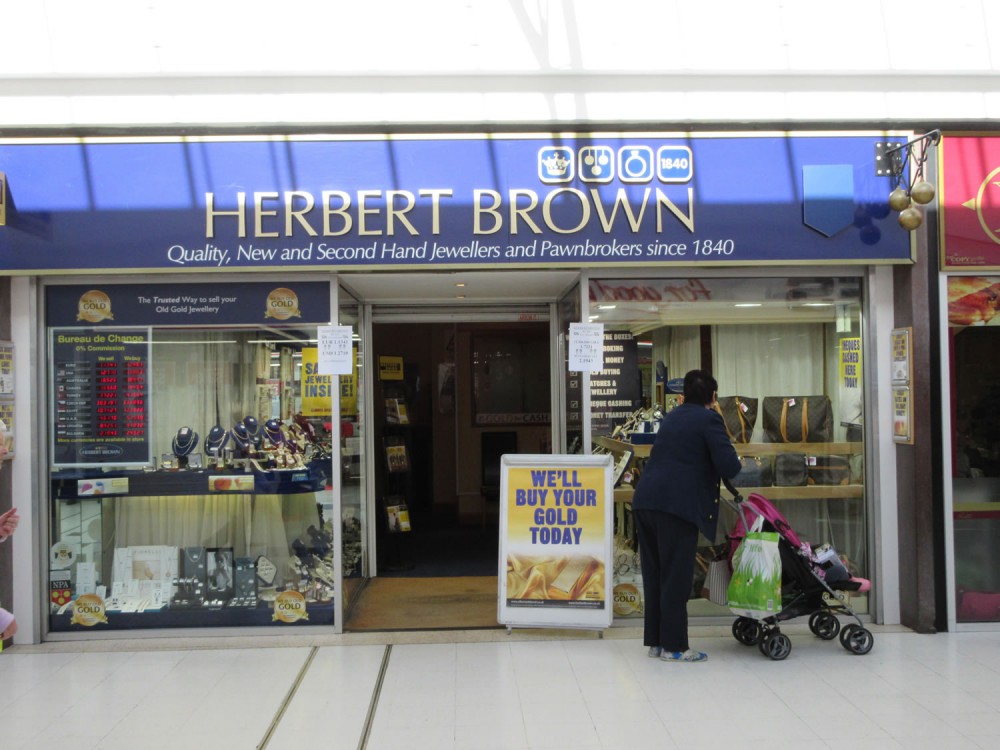 Beautiful new and pre-owned jewellery at sparkling value prices, plus a pawnbroking service that turns your gold or jewellery into a 6 month cash loan – with no credit checks or 'payday' type loan interest rates. (Representative APR 155.8%)
We'll also give you a very good price if you want to sell your gold or jewellery.
Our other family financial services include cheque cashing – get cash today without waiting for bank clearance.
Holiday money? We aim to offer the high street's most reasonable exchange rates!
We'll also help you send money abroad with Western Union transfer services.
Pop in today and meet our friendly, expert staff. We're here to help with beautiful jewellery bargains or cash for those unexpected expenses!
Contact Herbert Brown
01482 823700
Centre map