Lincolnshire Co-Op Pharmacy
Stores > Pharmacy > Lincolnshire Co-Op Pharmacy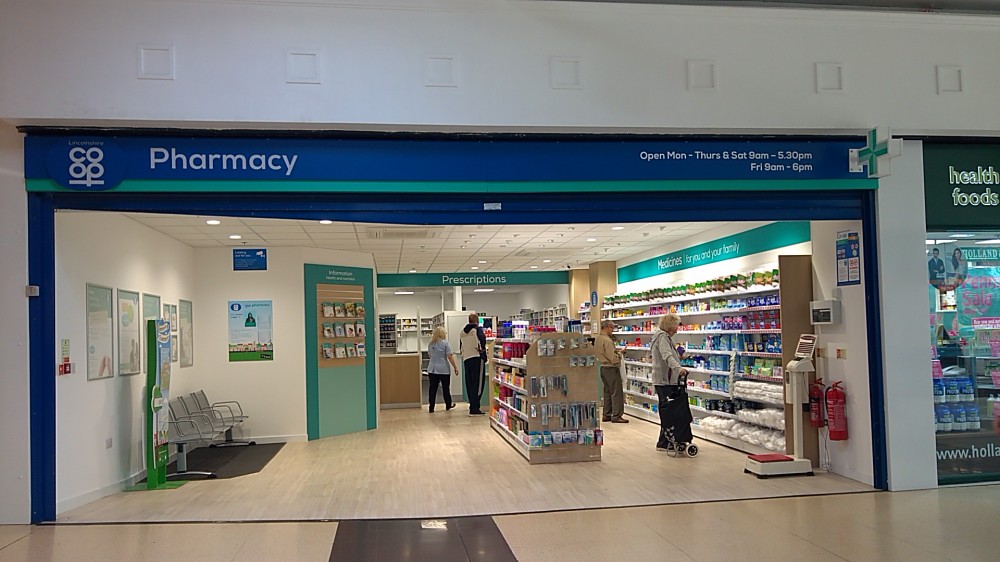 Our pharmacies are so much more than simply a place to pick up your prescription. There's a wealth of health advice on offer to keep you and your family in tip top condition.
All our outlets have consultation rooms where people can have a chat in private with a pharmacist or a specially trained advisor.
NHS Medicine Use Reviews ensure patients are taking their medication correctly – particularly useful you have been on the same treatments for a while.
Stopping smoking is one of the biggest things you can do to improve your health. Our smoking cessation advisors can support you through that life-changing challenge.
We also have a podiatry team who can help you step feet first into a healthier lifestyle by offering guidance on foot care issues.
Other services on offer include:
Sexual health advice, such as Chlamydia and pregnancy testing

Aids for the disabled

Health checks

Blood pressure testing

Your pharmacy team will be pleased to help you with any queries – just pop into our branch.
Centre map