News
Bransholme invited to strum while it shops for Freedom Festival
Visitors to North Point Shopping Centre are being invited to strum while they shop as a musical taster of Freedom Festival heads to Bransholme.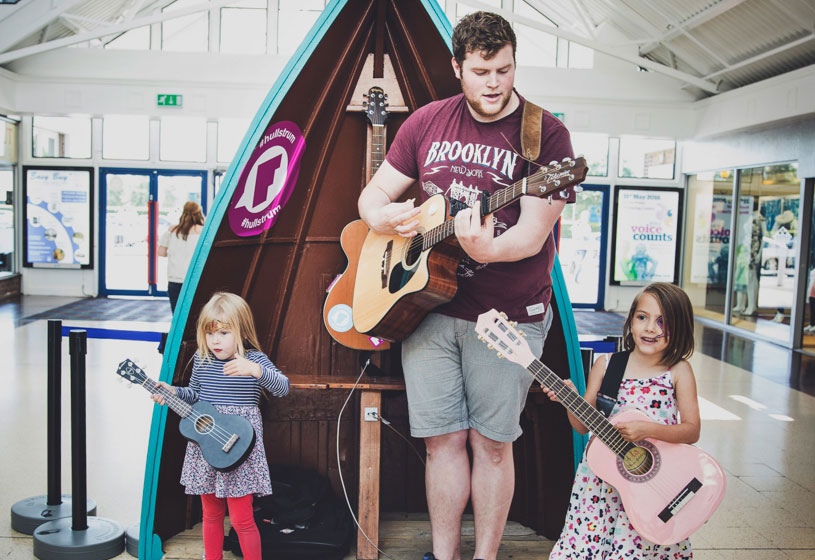 Hull Strum – a number of upturned wooden rowing boats containing guitars inside, offering people the opportunity to pick up and play – is just one of numerous attractions at this year's Freedom Festival, which takes place from September 2 to September 4.
The concept will pop up inside North Point on Friday, August 12, and Saturday, August 13, aiming to bring a mini-festival experience to the shopping centre, and enabling everyone, from experienced musicians to budding singer-songwriters to those who have never played a note, to join in the fun.
Mikey Martins, chief executive and artistic director, Freedom Festival Arts Trust said: "We're bringing a small sneak preview of what will be happening over Freedom Festival weekend with Hull Strum, which is a wonderful concept that everyone can join in with.
"We hope to see lots of people strumming away, perhaps uncovering new talents but mostly having a whole lot of fun."
There will be face-painting and a photo competition also taking place across the two days.
Visitors can have their photo taken in the guitar boat to be in with a chance of winning shopping vouchers and free tickets to a Freedom Festival show.
Local musician and X Factor star Ryan Mathie will also be performing.
The three-day Freedom Festival is expected to draw more than 100,000 visitors to enjoy more than 200 performances, including a stunning aerial show, As The World Tipped; live music from indie band British Sea Power and family entertainment from Plunge Boom, a show created by CBeebies star Mr Bloom.
* Hull Strum will be at North Point Shopping Centre will take place from 11am until 3pm on Friday, August 12, and Saturday, August 13. Ryan Mathie will perform at 1pm.