News
Family gift guide
With Christmas just around the corner, we wanted to provide our customers with ideas for budgeting around the festive period. Over the next couple of weeks, we'll be providing you with inspiration about Christmas outfits and pampering, prepping for all those parties over Christmas and New Year. First up in our series is blogger Violet Glenton who looks at budgeting for Christmas presents. We gave her the challenge of buying all of her gifts for the family for just £50. Check out her post…
When North Point asked me if I could get some Christmas presents for the family for £50, I did flinch a little. I'm a seasonal saver, and usually Christmas is so darn costly that I have to buy items throughout the year to cope. Whilst £50 seems a hellova lot of money to some, when you're shopping for the family it can quickly dissolve, however… with some careful buying and lots of scoping out I have successfully found some perfect Christmas items for the family with a budget of £50.
So, let's start with the details. I have to get gifts for Mum, Dad, Sister & Son, and I figured with this being the season of good will an' that I'd get a little something for my neighbour. She is my extended family after all! I popped down to North Point Shopping Centre in Hull on my quest and came back with the treasures below.
My Neighbour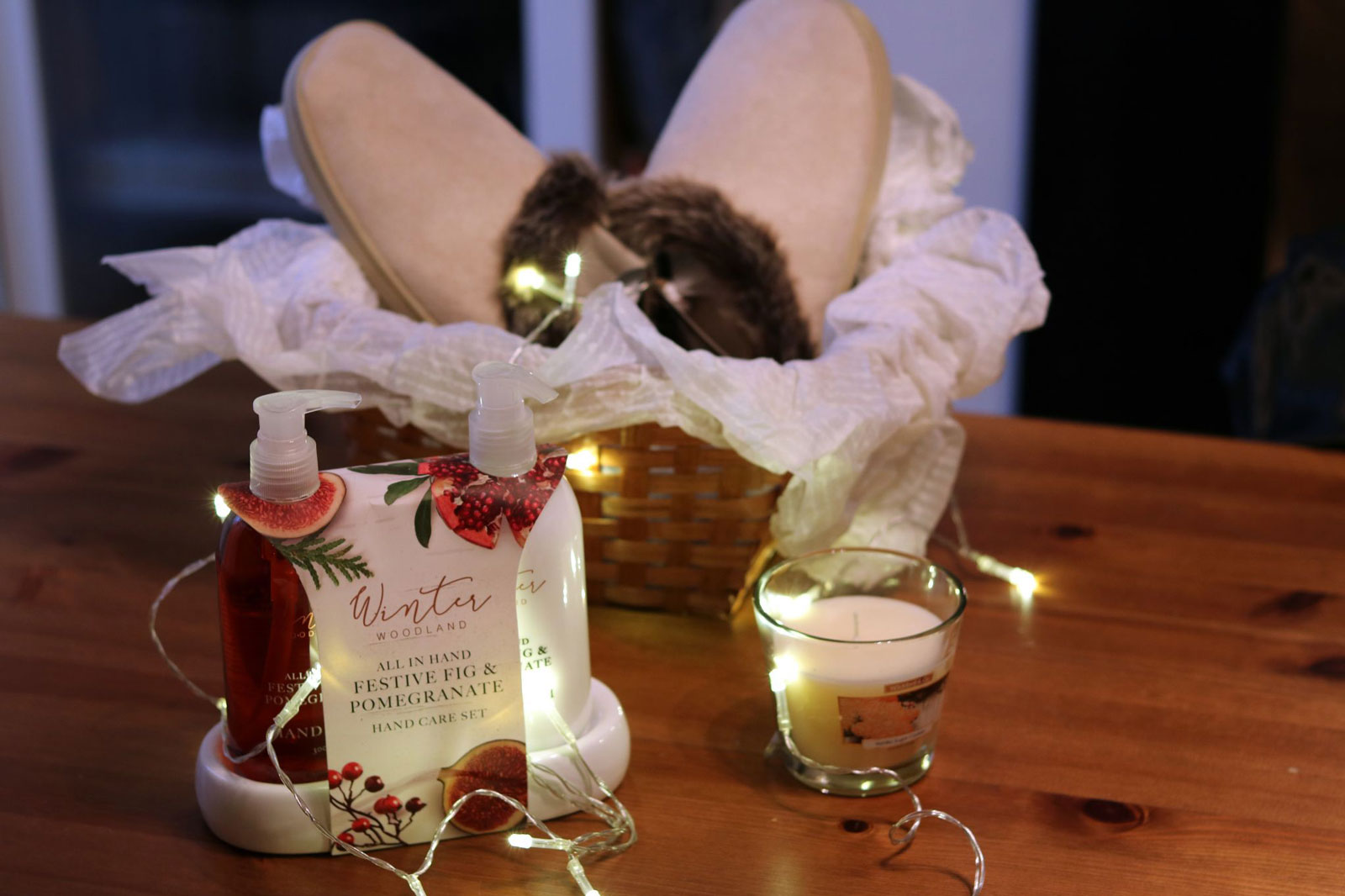 Winter Woodland Seasonal Hand Care Set: Home Bargains £2.99

Sugar Cookie Vanilla Candle: Home Bargains £0.99

Festive Fur Trim Slippers: Home Bargains £3.99
Total Cost: £7.97
My first stop was Wilko, at North Point it's literally one of the biggest stores. You can pick up some lovely seasonal pieces here including facial washes/nail sets/childrens toys and so much more all under a fiver. I pieced together these few things as a little care package for my neighbour but this could easily be swapped out for a Grandma or an auntie. Swap your hand care set for some playing cards (they had some in for £4) and you could make this one for your Grandad too!
Now this post isn't a one size fits all kinda thing, my family will be different to yours. However, it does show you that you can stretch that bit of money to get quite a lot of items. I hope it helps you on your quest!
To find out the other goodies that she bought and to see if she managed all of her shopping under £50, check out Violet's post over on her blog.